OMG, Have You Heard – Art Jewelry Forum
October 2022, Part 1
Art Jewelry Forum is pleased to share the news that members of our community find noteworthy. Is something missing? The success of this compilation of compelling events, news, and items of interest to the jewelry community depends on YOUR participation. If you're a member of AJF at the Silver level or above, you can add news and ideas to this bi-monthly report by going here. If you aren't a member, but would like to become one, join AJF here.
Listings gathered with assistance from Carrie Yodanis.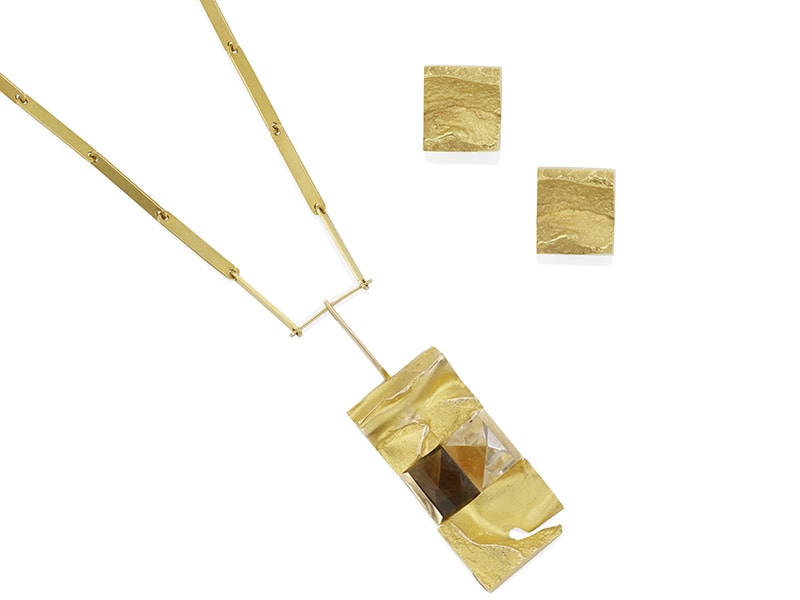 TODAY!! DON'T MISS IT! AJF LIVE WITH BONHAMS
Get an exclusive preview of artist jewelry from the multi-owner auction to be sold on November 10, 2022! You'll see work by important 20th-century silver artists William Spratling and Hans Hansen; designers Tapio Wirkkala and Hervé van der Straeten; fine artists Louise Nevelson and Claire Falkenstein; talented artist-jewelers Bjorn Weckstrom, Jean Després, and Antonio Pineda; fun Zuni-Toons pieces; and so much more! Tuesday, October 4, 2022, 12 p.m. EST. Register here.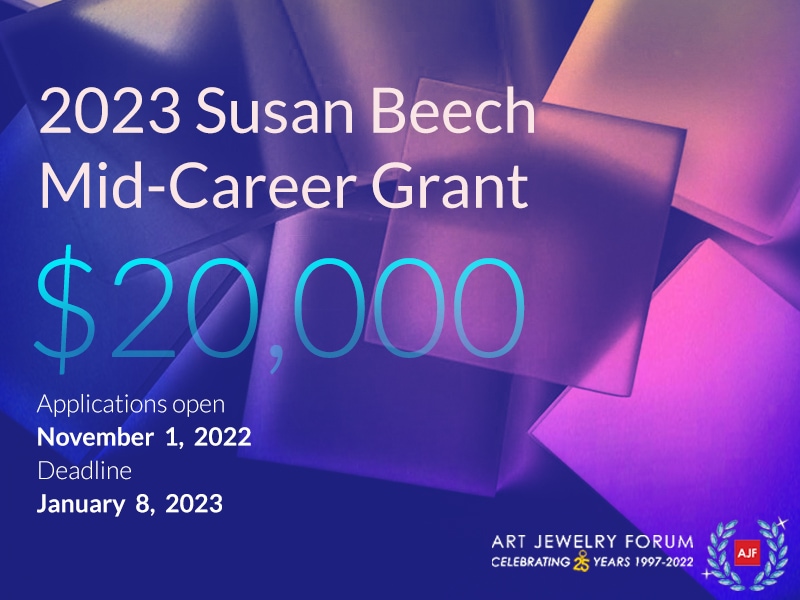 APPLICATIONS OPEN SOON FOR THE $20,000 SUSAN BEECH MID-CAREER GRANT
The application portal for the 2023 Susan Beech Mid-Career Grant opens November 1, 2022. Open to makers aged 35­–55. The proposed project should be about jewelry, loosely defined. Find information and guidelines here.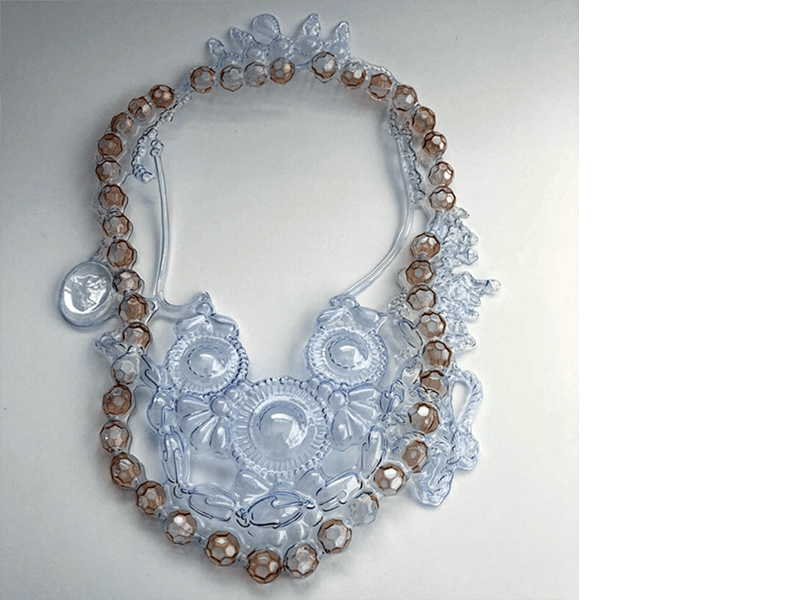 FEEL LIKE SEEING A JEWELRY SHOW?
Find these listings and many, many more on our dedicated exhibition page: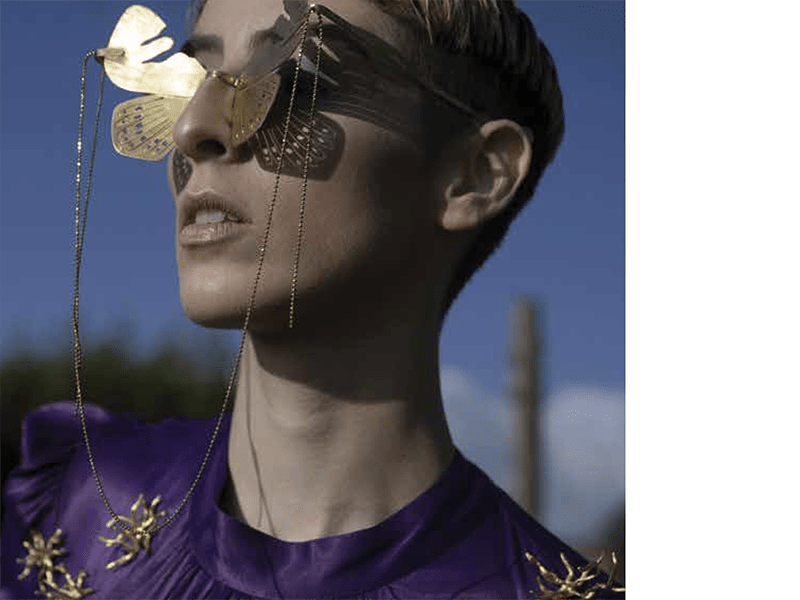 LISA M. BERMAN TO CURATE EXPERIENTIAL JOURNEYS, A SPECIAL EXHIBITION AT MILANO JEWELRY WEEK
Museum curator Lisa M. Berman, of Sculpture To Wear Gallery, has been selected to curate a special exhibition called Experiential Journeys on behalf of the return of Milano Jewelry Week October 20–23, 2022. This one-of-its-kind event will have 750 exhibitors in over 100 locations and more than 150 scheduled events. Thanks to the Experiential Journeys, notable icons from the jewelry world, such as Christie's, Sotheby's, Ippolita, Sicis Jewels, Gioielleria Pederzani, Veronesi Gioielli d'Epoca, and Cielo 1914, will offer unique installations, seminars, meetings, and stories from behind the scenes. Events are free to attend. Berman was appointed the first United States Ambassador to Artistar Jewels in 2020. This is her curatorial debut for them. 100K printed guides will be distributed during the event and available on-line.
LISA GRALNICK RECEIVES FELLOWSHIP
In her work, Gralnick, Fred Fenster Professor of Art, explores the use of jewelry as a conceptual reference point. She mines the history and cultural contexts of both adornment and gold, and, as a goldsmith and sculptor, has explored issues related to value and economics, intimacy and preciousness, and material culture in world history. Learn more.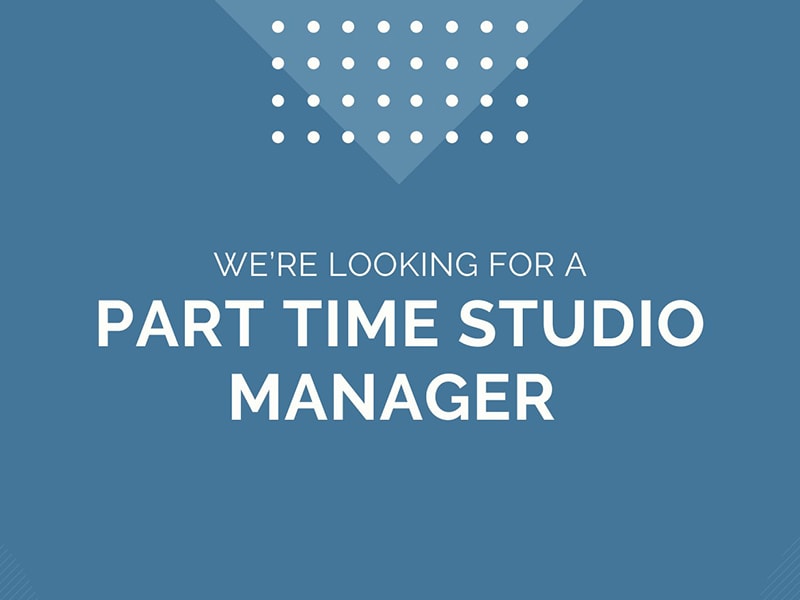 POSITION OPEN AT BALTIMORE JEWELRY CENTER
The Baltimore Jewelry Center seeks a part-time studio assistant (15 hours per week) who is knowledgeable about metalsmithing and jewelry, as well as facilities management. The ideal candidate is an excellent communicator who enjoys supporting users of BJC's space with the ultimate goal of leading everyone toward an independent studio practice. This position is focused on supporting the programming and daily management of the BJC, its studio and program managers, and its students and renters. Info.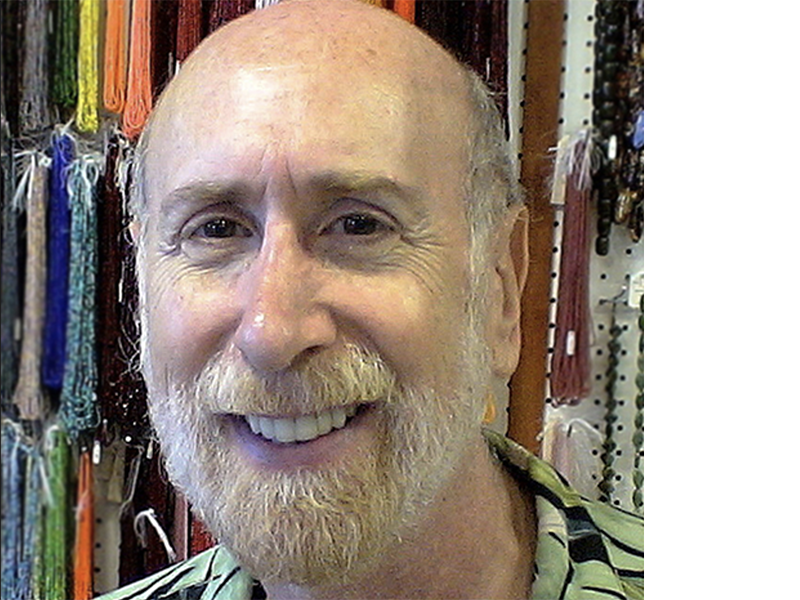 WARREN FELD TALKS JEWELRY ENGINEERING ON THE JEWELRY JOURNEY
The founder of The Center for Beadwork & Jewelry Arts discusses how designing a bracelet is the same as designing a bridge; why jewelry has its own design language, separate from the language of fine art or craft; why the architecture of a piece of jewelry is as important as its visual design; and more. Listen to the podcast.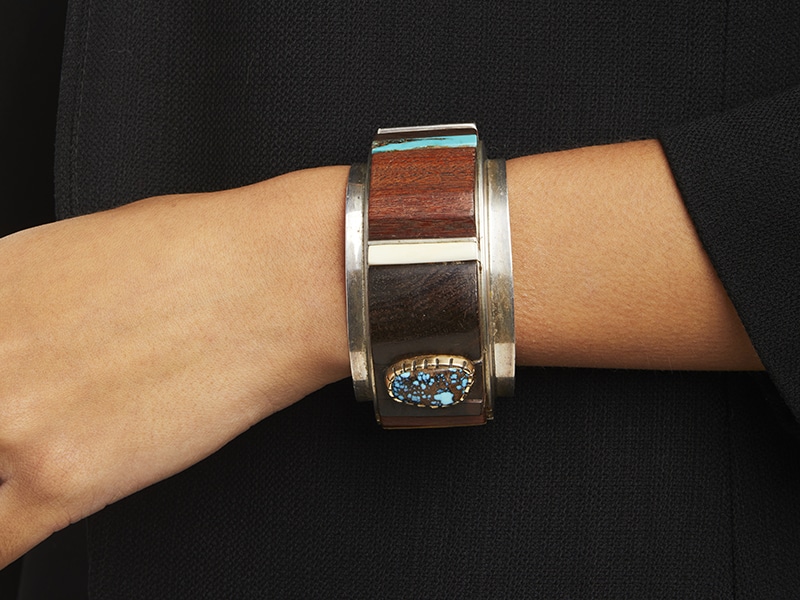 BONHAMS TO AUCTION ARTIST JEWELRY ON NOVEMBER 10, 2022
It will feature jewelry from the Crawford Collection, including important 20th-century silver artists William Spratling and Hans Hansen; designers Tapio Wirkkala and Hervé van der Straeten; fine artists Louise Nevelson and Claire Falkenstein; and talented artist-jewelers Bjorn Weckstrom and Antonio Pineda. Info.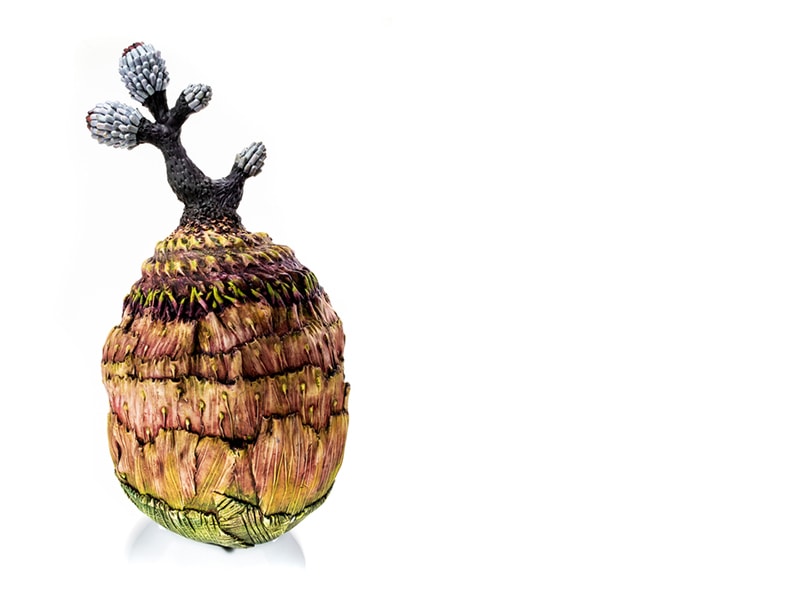 2ROSES PARTICIPATE IN INSPIRED BY EXHIBITION
The jurored group show opened September 24, 2022, in the Roderick Eli Briggs Memorial Gallery, in Long Beach, CA. Info.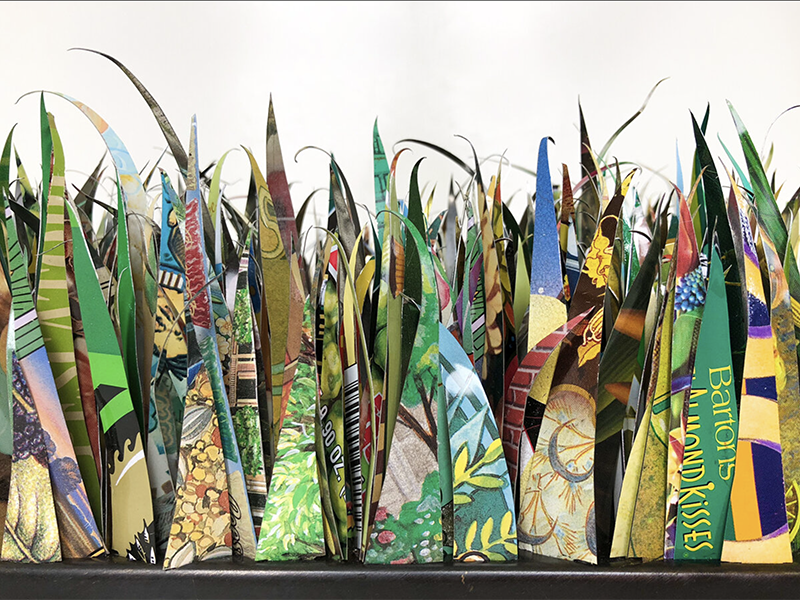 HARRIETE ESTEL BERMAN SEEKS A PART-TIME STUDIO ASSISTANT
Indicate your interest by posting to her Facebook page.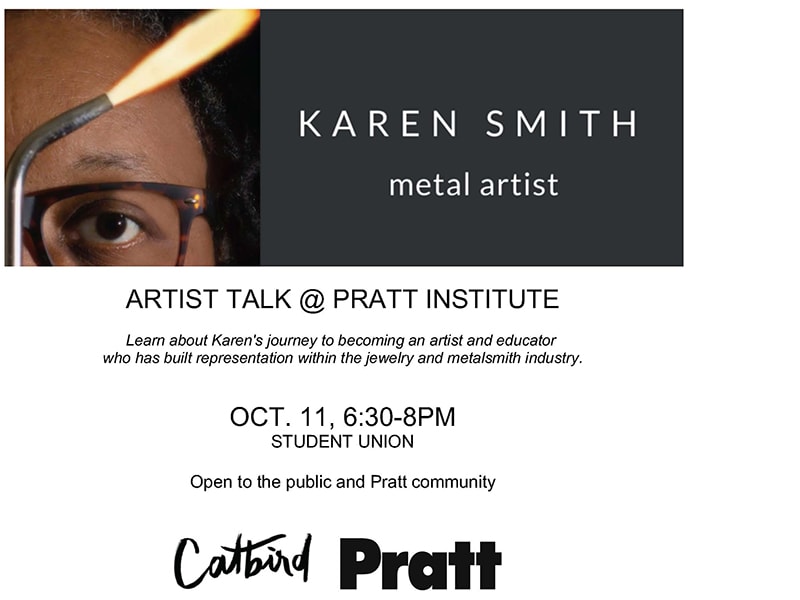 KAREN SMITH TO GIVE ARTIST'S TALK AT PRATT
Smith founded We Wield the Hammer. Learn about her journey to becoming an artist and educator who has built representation with the jewelry and metalsmithing industry. October 11, 2022, 6­:30—8 p.m. Free; register.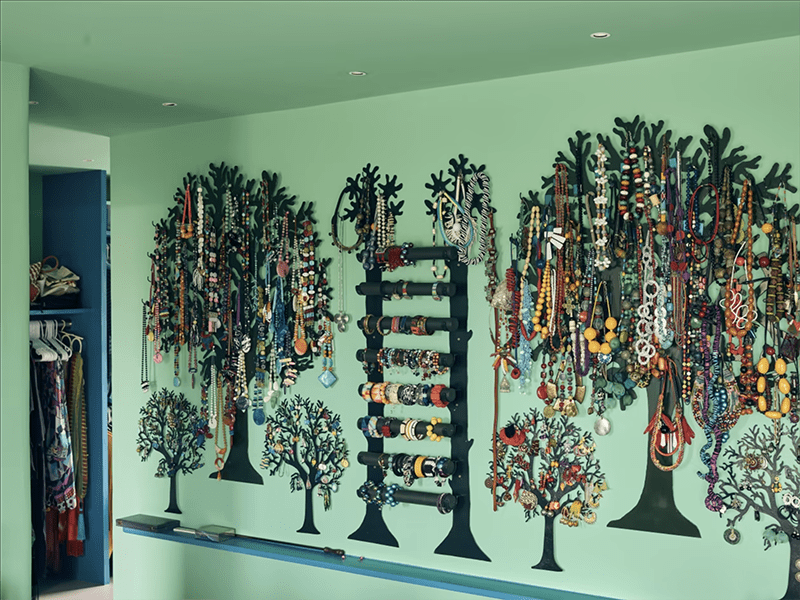 BAKEOFF STAR HAS PLAYFUL, WALL-SIZED JEWELRY DISPLAY
The house belonging to Prue Leith and her husband, John Playfair, has as many pop shades on its walls and floors as you'll find in Leith's famous collections of bauble necklaces. See the rest of their home in the Financial Times.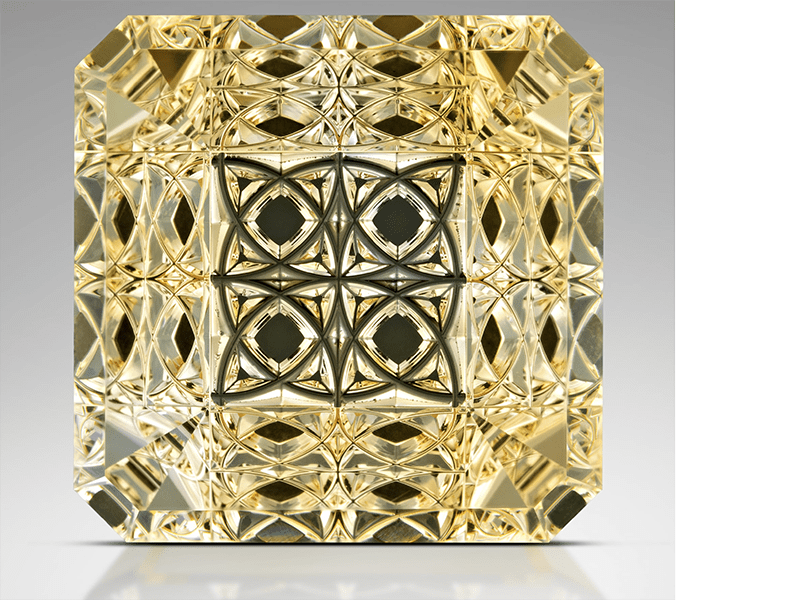 MIND-BLOWING CARVING IN GEMS
Bryan D. Drummond engraves fractals, grids, religious symbols, and ancient architecture in eclectic patterns on gemstones. The Las Vegas-based artist carves naturally occurring motifs and geometric designs into jewels like blue topaz, citrine, and tourmaline, adding depth to the glimmering surfaces. See more.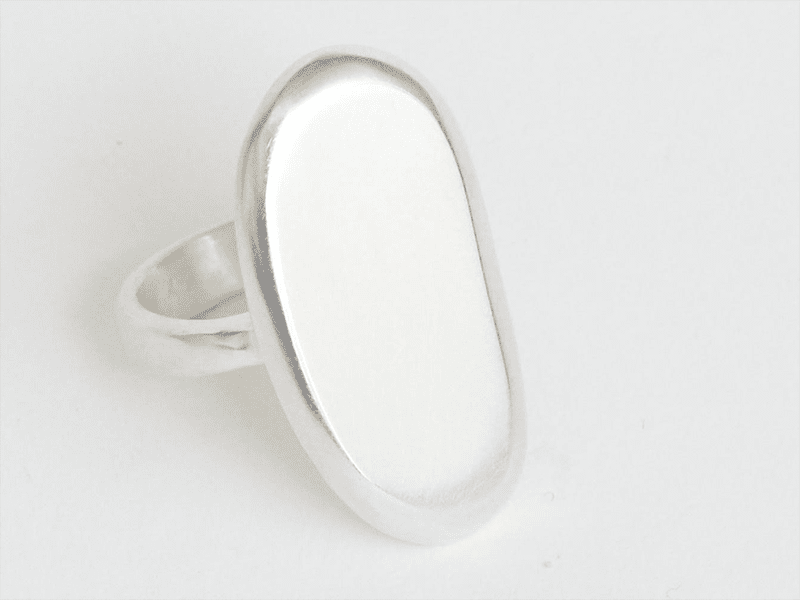 BUY A RING AND SUPPORT PLANNED PARENTHOOD
Feminist activist Gloria Steinem collaborated with Jill Platner to create a ring, the proceeds of which all go to support Planned Parenthood. The collaboration will be featured as part of Hillary and Chelsea Clinton's Gutsy series on Apple TV. Info.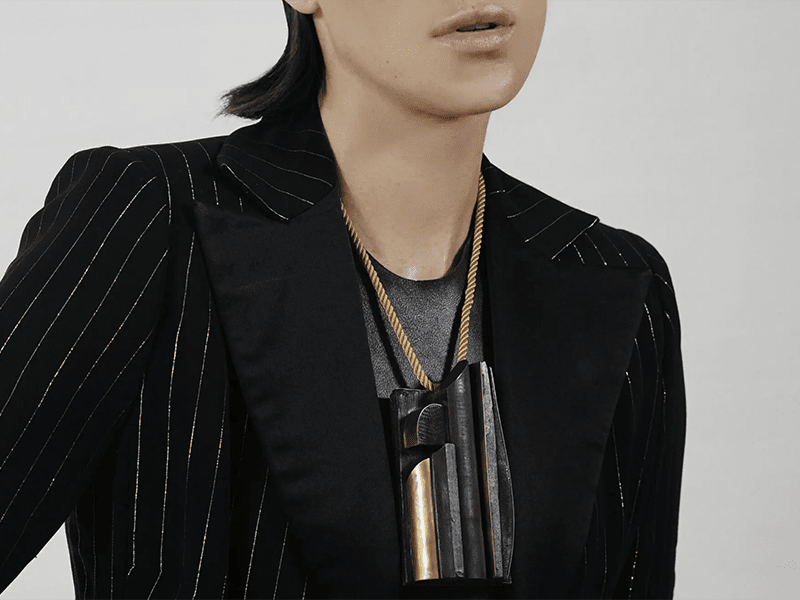 WEARABLE ART IS THE NEXT FRONTIER IN COLLECTING
Artist-made jewelry is no longer an outlier as wearable pieces head to auction and museum collections, states the New York Times. "It tends to be colorful, large, and flamboyant," said Cynthia Amneus, curator at the Cincinnati Art Museum, which exhibited art jewelers last year, "but people are wearing it and showing off their wealth and their fashion sense." But is it an investment? Susan Cummins, AJF's founder, makes a distinction between artists' jewelry, conceived and often signed by a recognized artist, and art jewelry, created by lesser-known artisans who may not rely on precious materials. "In terms of auction there isn't a huge market for art jewelry, whereas there is for artists' jewelry," Cummins said. Artists' jewelry is more likely to hold value, she said. "But some people buy it for status."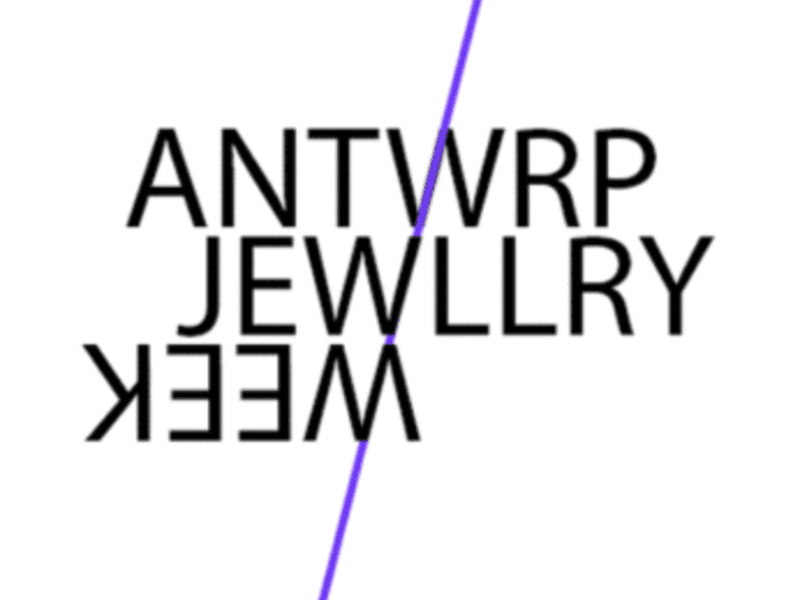 ANTWERP JEWELLERY WEEK, THROUGH OCTOBER 6, 2022
Antwerp Jewellery Week has as mission to promote artistic and artisanal jewelry in and from Antwerp. Craftsmanship, creativity, and innovation are the core themes. Info.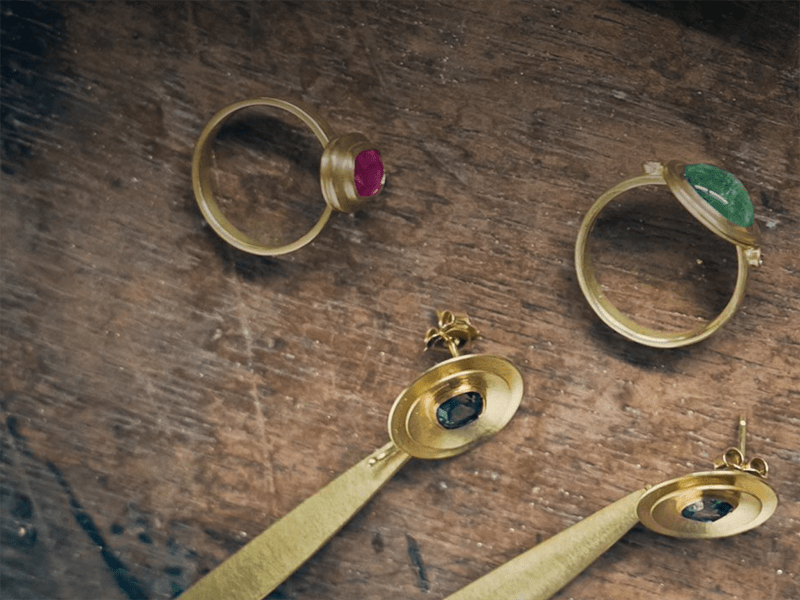 GOLDSMITHS' FAIR CELEBRATES 40 YEARS IN EXISTENCE
From wire work to 3D printing, traditional goldsmithing to intricate engraving, the 136 exhibitors from the UK combine ancient techniques with modern-day technologies. At Goldsmiths' Hall, London, through October 9, 2022. Info.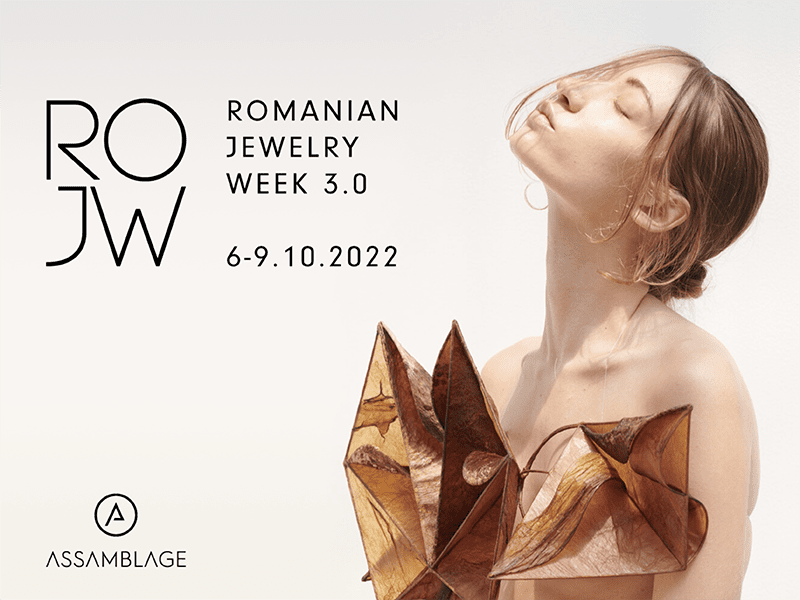 ROMANIAN JEWELRY WEEK: OCTOBER 6–9, 2022
Applications are now open to designers in Romania and worldwide—emerging as well as established artists. Deadline: June 17, 2022. Learn more.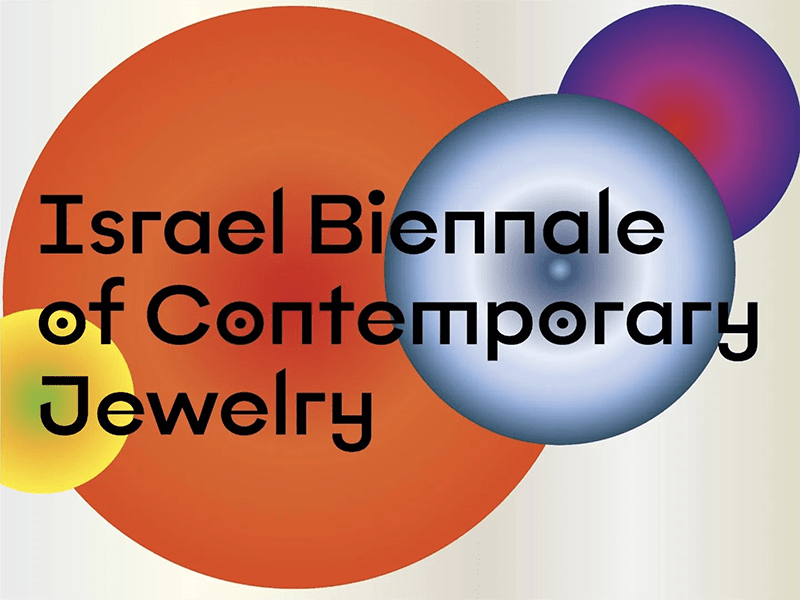 ISRAEL BIENNALE OF CONTEMPORARY JEWELRY: NOVEMBER 10–14, 2022
Hosted by the Geological Museum, in Ramat Hasharon. AJF is an official sponsor. Info.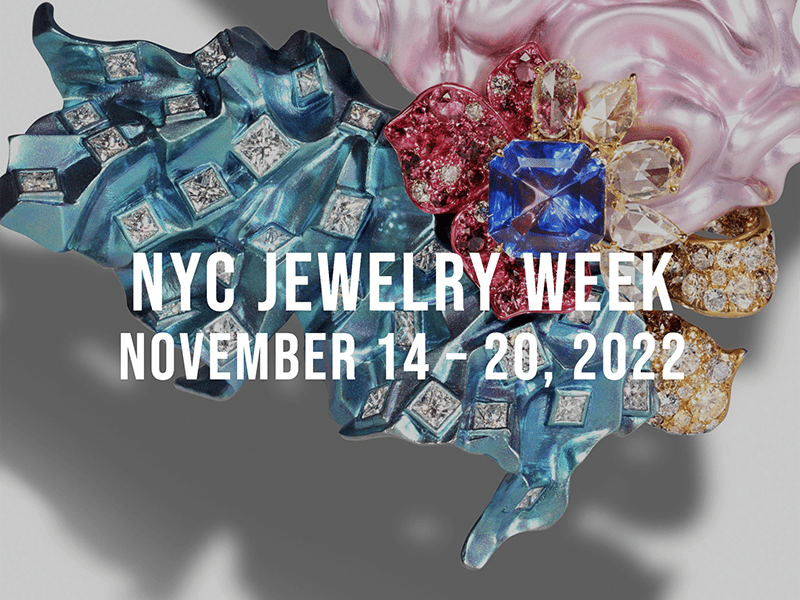 NYC JEWELRY WEEK, NOVEMBER 14–20, 2022
Hosts the best and brightest in the industry to deliver exhibitions, shopping experiences, artist collaborations, studio tours, new designer discovery, and more. Aims to modernize the way the world thinks about jewelry by bringing together everyone from the window shopper to the avid collector and truly celebrating jewelry for all. Info.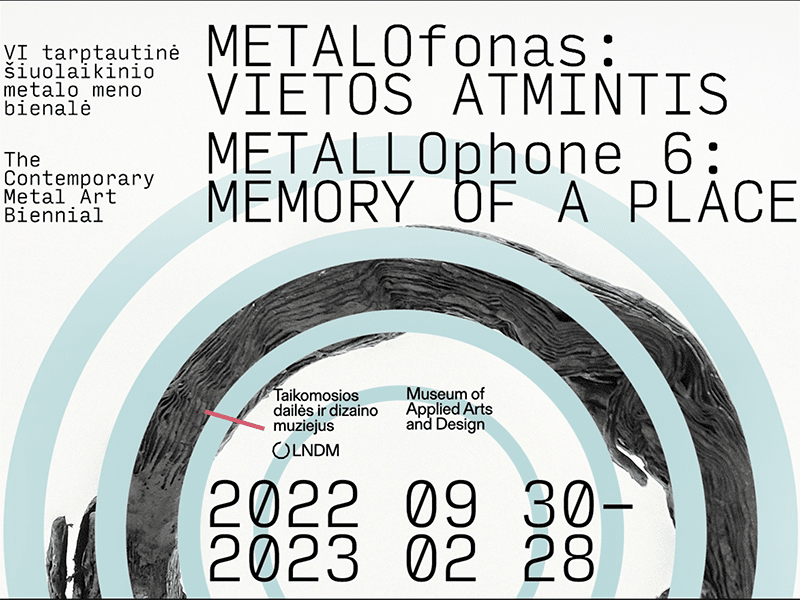 LITHIANIAN JEWELRY BIENNIAL TAKES PLACE NOW THROUGH FEBRUARY 28, 2023
The 6th International Biennial of Contemporary Jewellery and Metal Art METALLOphone: Memory of a Place focuses on memories associated with a specific place. Every place we go to affects us and we, in turn, leave our mark on it. 116 participating artists from 24 countries talk about places to which they return to recharge, and gain strength and support. At the Museum of Applied Arts and Design, in Vilnius, Lithuania. The main exhibition will be followed by two solo exhibitions: About a Bracelet, by Sigitas Virpilaitis, at the Museum of Applied Arts and Design; and Back to My Roots, by Catarina Hällzon, at Vilnensis gallery. Info.
APPLY FOR HANDWERK & DESIGN 2023 NOW
From March 8–12, 2023, "Handwerk & Design" will present high craftsmanship, first-class handicrafts, and artistic design in hall B5, as part of Internationale Handwerksmesse. Look forward to first-class products from hand-picked exhibitors! Application deadline: October 5, 2022. Info.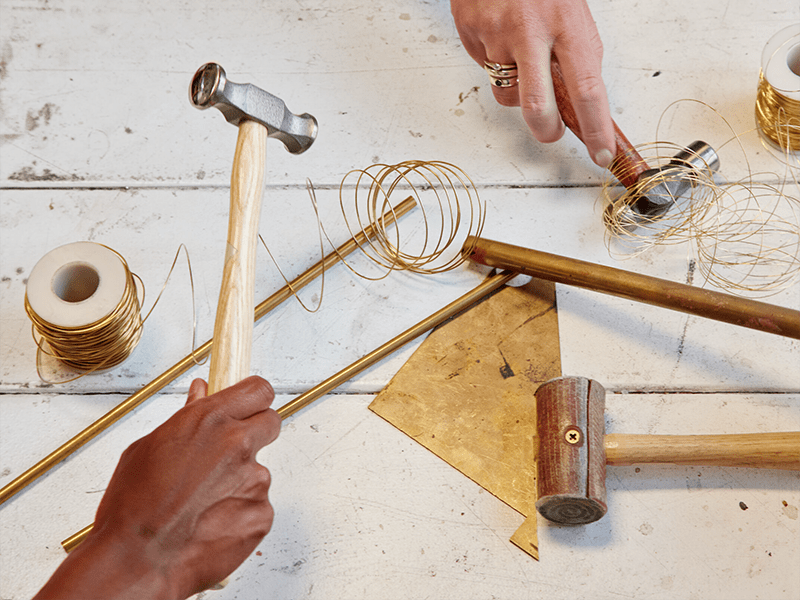 BIPOC ARTIST RESIDENCY: NOLO COLLECTIVE JEWELRY STUDIO
"Our goal is to create a tangible opportunity within our corner of the jewelry industry by providing an NYC-based BIPOC jeweler with a fully furnished spot in the NoLo Collective Jewelry Studio, in Brooklyn, for 10 months." Covers rent and a full basic bench set-up for the entire duration, plus collaborative photography services from within the NoLo collective. Certain materials credits will be awarded, including a $1,000 credit from continued sponsor and program mentor A and C Gem Trading Corp. 24/7 access to the shared tools in the studio. Deadline: October 10, 2022. Info.
LOEWE FOUNDATION CRAFT PRIZE 2023 APPLICATION DEADLINE LOOMS
The Loewe Foundation seeks to recognize uniquely talented artisans whose artistic vision and will to innovate set new standards for the future of craft. Prize: €50,000. The shortlisted and winning works will feature in the exhibition and accompanying catalog in New York in Spring 2023. Deadline: October 25, 2022. Info.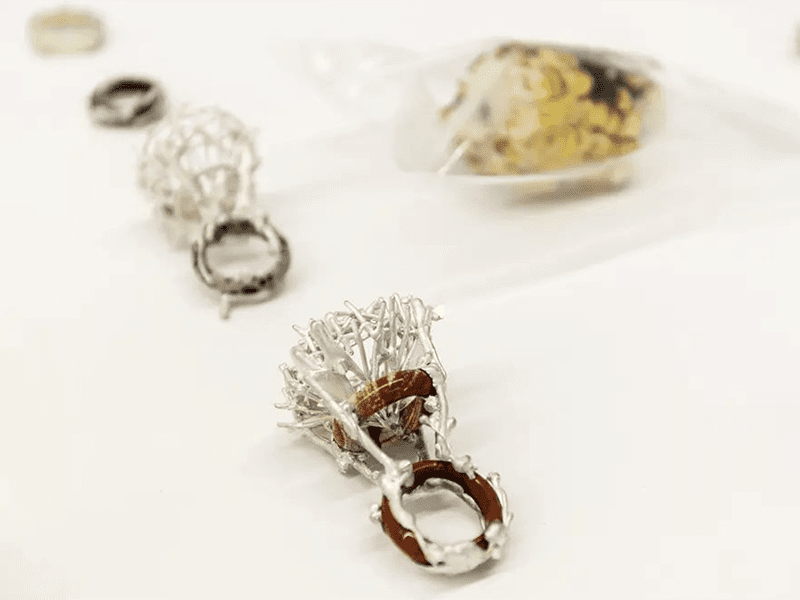 RESIDENCY AT DIVA, ANTWERP HOME OF DIAMONDS
Residents have the opportunity to address and engage with the public via a talk and a presentation. During the residency, leading makers, curators, theoreticians, and gallery owners visit the DIVA Atelier and provide personalized feedback. The residency lasts three months; travel and accommodation reimbursed up to €1,500; work and production budget of up to €1,500. Deadline for 2023 residency: November 6, 2022. Email with questions. Application form.
CALL FOR ENTRIES: ALLIAGES
Alliages's 2023 exhibition will be called Missing Memories. "As artists we are especially obliged to find more memories, to find those memories that are hiding behind known memories, and that sometimes, by themselves, appear and disappear again. Sometimes through associations, sometimes through certain moods, and sometimes we can't even fathom why." Open to students, new graduates, and established artists. Deadline: November 6, 2022. Info.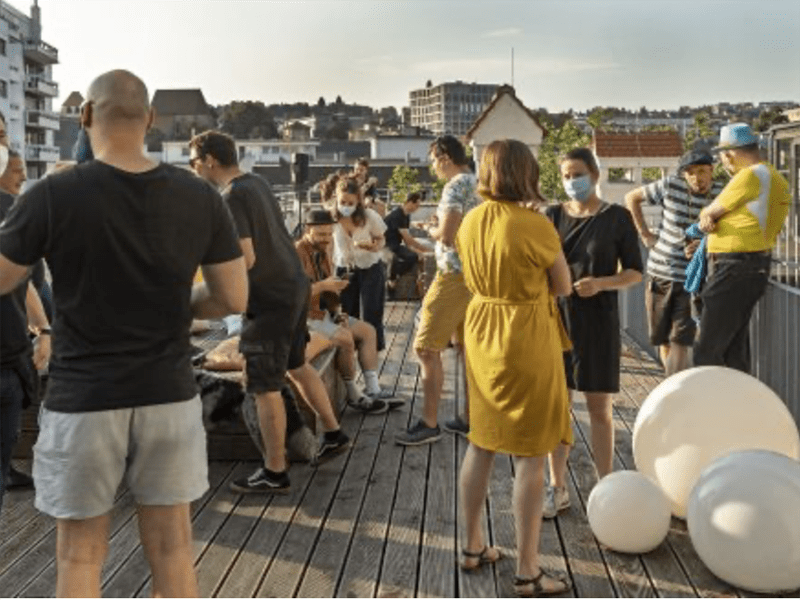 APPLY FOR DESIGNERS IN RESIDENCE 2023 AT EMMA CREATIVE CENTER
Pforzheim city and Pforzheim University and Design Center Baden-Württemberg invite international young designers to its three-month scholarship program. "Designers in Residence" addresses those working in jewelry, fashion, accessory, industrial and communication design, as well as other design disciplines. Interdisciplinary project proposals are welcome. Fully equipped workplaces in the workshops will be available, as well as accommodations, monthly support, and travel reimbursement. Deadline: November 15, 2022. Additional info.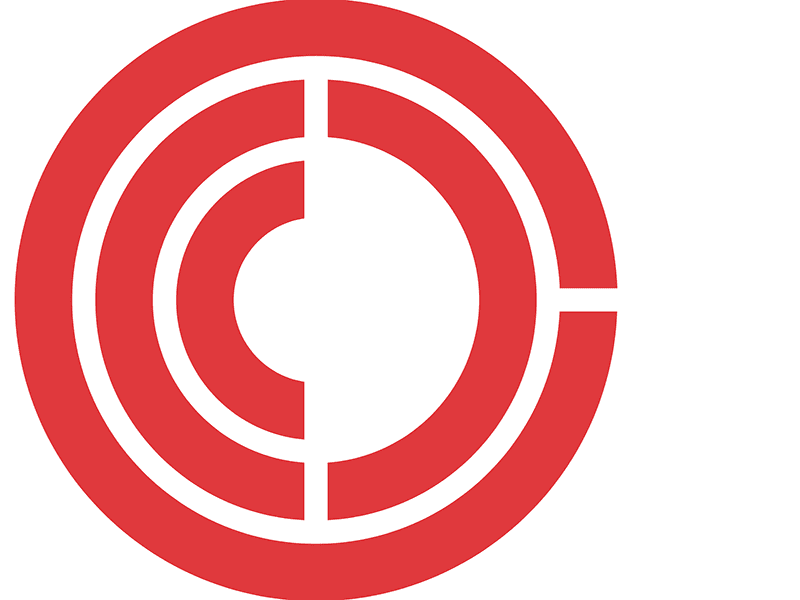 CENTER FOR CRAFT OFFERS MULTIPLE GRANTS
$10,000 awards will be granted to five mid-career artists to support research projects that advance, expand, and support the creation of new research and knowledge through craft practice. Fellows' research will be disseminated through a publication, conference presentation, exhibition, film, or other format. Application deadline: October 21, 2022. Info. And the Teaching Artist Cohort will award 21 mid-career craft artists an unrestricted $10,000 and provide an opportunity to participate in an 8-month cohort experience where they will be guided through training that encourages and sustains a generative practice as both artists and educators. Application deadline: November 30, 2022. Info.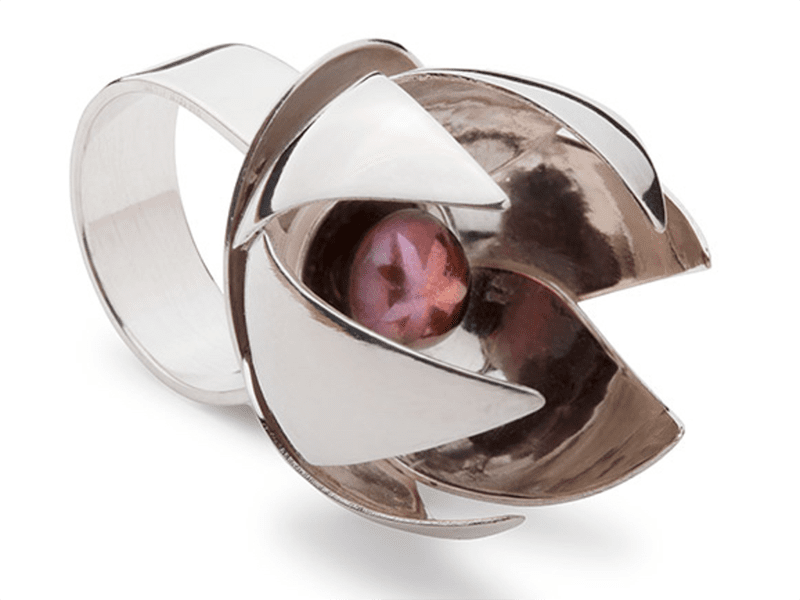 CALL FOR SUBMISSIONS FOR JMGA 2024
The Jewellers and Metalsmiths Group of Australia have convened biennially since 1980. The 2024 theme, "Involution: Making Jewellery, Creating Change," captures the entangled pushing and pulling of organisms constantly inventing new ways to live with and alongside one another. The conference will bring together practitioners, educators and students, collectors, critics, and cultural theorists for two days of discussion, debate, interaction and the exchange of ideas. Workshops and exhibitions will run either side of the event over a range of venues. Submissions are now open for conference papers, workshops, and exhibitions. Deadline for abstracts and expressions of interest: November 30, 2022. Info.