What Does "Out for Delivery" Really Mean?
"Get ready to jump with joy as your order is out for delivery". True to what it claims, the out for delivery notification is indeed special compared to the other transactional shipping notifications sent during the post-purchase, order delivery phase of ecommerce. 
But what makes this delivery stage so special? To know that we'll start with what out for delivery means and where it sits in the ecommerce order delivery process. 
What Does Out for Delivery Mean?
When the order is set to be "out for delivery", it means that the order will reach its destination on the same day or the next day, given the distance and situation between the carrier's transportation hub or fulfilment center and the customer's doorstep. 
Out for delivery indicates that the order is in the last mile of delivery and if all goes well, just the "delivered" result awaits. To help you understand better,  let's get further into the basics of last mile delivery and where out for delivery sits in the life cycle.
Compared to the other delivery stages, out for delivery is indeed special because customers who have placed orders are at the peak of their anticipation when this particular notification drops on their devices. If all goes well for them, this would be the only thing between them and their most exciting orders.
Where does out for delivery sit in the ecommerce order delivery process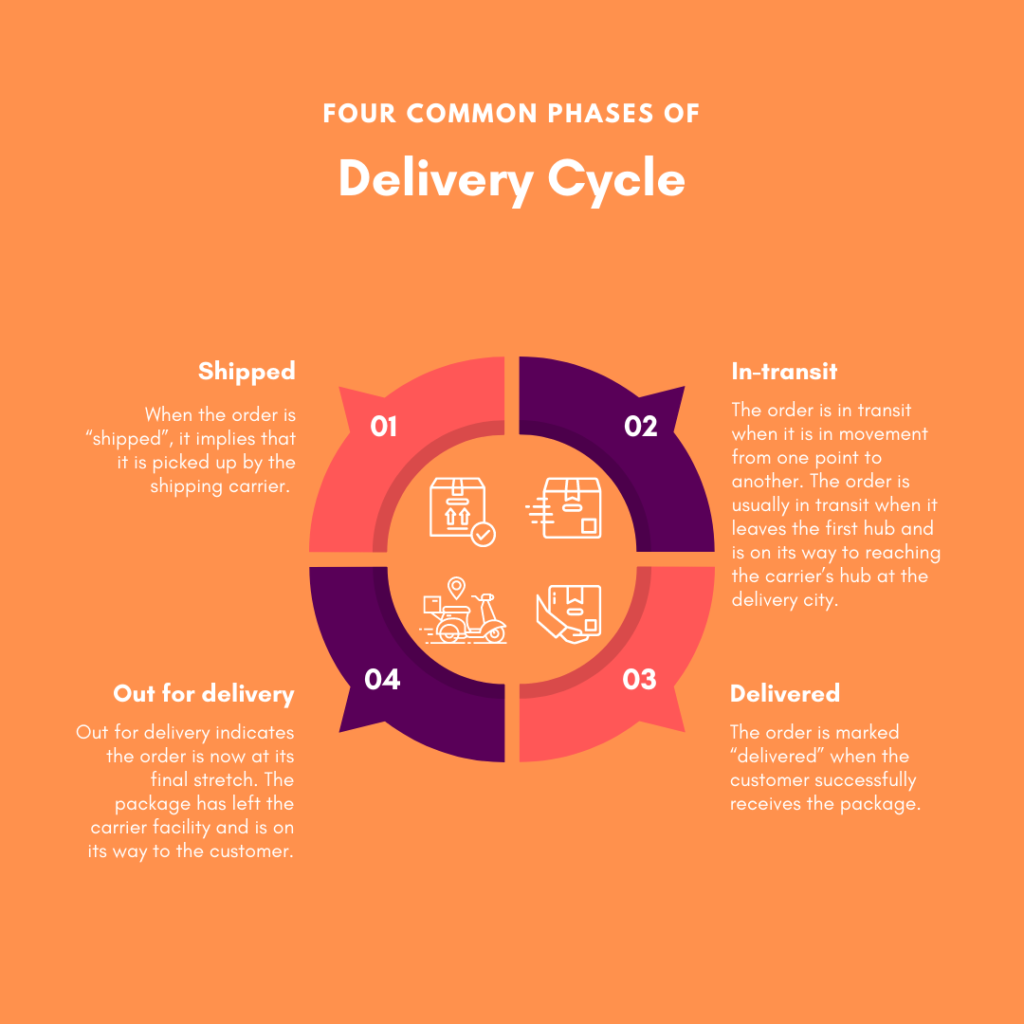 The common order delivery process usually consists of 4 simple transactional notifications sent to the customer whenever there is an update on their orders.
Shipped –

When the order is "shipped", it implies that it is picked up by the shipping carrier. 

In-transit –

The order is in transit when it is in movement from one point to another. The order is usually in transit when it leaves the first hub and is on its way to reaching the carrier's hub at the delivery city. 

Out of delivery –

Out for delivery indicates the order is now at its final stretch. The package has left the carrier facility and is on its way to the customer.

Delivered –

The order is marked "delivered" when the customer successfully receives the package.
While that's all on the common transactional notifications front, there can also be several uncommon instances such as delivery attempted, in-transit with delays, lost/damaged, etc that ecommerce brands can leverage to send shipping notifications to their customers and alleviate their worries. 
The Current State of Last Mile Delivery in Ecommerce
Now that we have a basic understanding of the last mile, it is time to move on to why out for delivery and the last mile, in general, are highly valued by ecommerce businesses. 
The last mile delivery is the shortest trip taken by a package in its entire lifecycle. Then it should be pretty straightforward innit? However, that doesn't seem to be the ground reality. 
A package marked "out for delivery" can sometimes take forever to arrive. This is because the last mile is the most expensive and time-consuming part of the entire post-purchase phase. 
Multiple delivery locations (stops) and complex routes in the last mile, leads to longer delivery times to cover similar distances during pick up or while in transit.   
Similarly, events such as failed deliveries, unwanted returns, and refunds, can turn out to be expensive for ecommerce businesses in the last mile. 
The last mile accounts for 53% of a business's overall shipping costs. 
That's not all! The last mile problem can also have a severe impact on business operations and loyalty metrics, complicating the problem further.

Challenges of last mile deliveries: the impact of frequent delivery issues
Here is a list of other challenges that ecommerce businesses might face due to the existing inefficiencies in the current state of last mile delivery.
1. Support reps are bombarded with a huge volume of WISMO inquiries

Over 40% of customer support tickets created are SHIPPING, DELIVERY, or RETURNS related
Even when there are no issues regarding customers' parcels, their anxiety at the last mile stage leads them to bombard support reps with order status notifications (WISMO inquiries). 
Such calls have a huge negative impact on your customer satisfaction metrics by consuming all of support reps' time and preventing them from dealing with other important queries.
2. Disgruntled customers negatively impact your brand's online reputation
93% of the customers say that they read online reviews before buying a product.
Delivery issues must be resolved proactively and addressed at the earliest because the first thing irate customers do is take such issues to social media and tarnish the brand's reputation online. 
In the event of a delivery issue, every negative review from your customers causes irreversible damage to the brand image and far worse, demotivates their followers, friends, and family from shopping with the said brand.
3. Higher costs associated with returns and customer acquisition
Over 55% of the customers won't return to a brand or retailer after one bad experience, indicating that today's consumer has nearly zero thresholds for delivery failures. 
Ecommerce businesses run the risk of losing even their most loyal customer to a competitor after just one bad delivery experience.
Trying to replace these existing customers may not be the best idea because it is 5x more expensive to acquire a new customer than to retain an existing one. Not to forget that retained customers spend more than newer ones. 
The rest 45% of the customers too are not very empathetic as they will simply refuse to collect their orders, leading to unwanted returns and related expenses. 
Therefore, it is important to be aware of the hurdles that you might face in the last mile. 
To help you do it better, Here's our working guide on how to make last mile delivery, a competitive advantage for your brand.
Guide to Last Mile Delivery Success
Enjoying last mile delivery success is all about providing your customers with a delightful delivery experience, especially in the final leg of the delivery journey. 
Here are ways for you to do just that.
1. Predict delays and proactively resolve delivery issues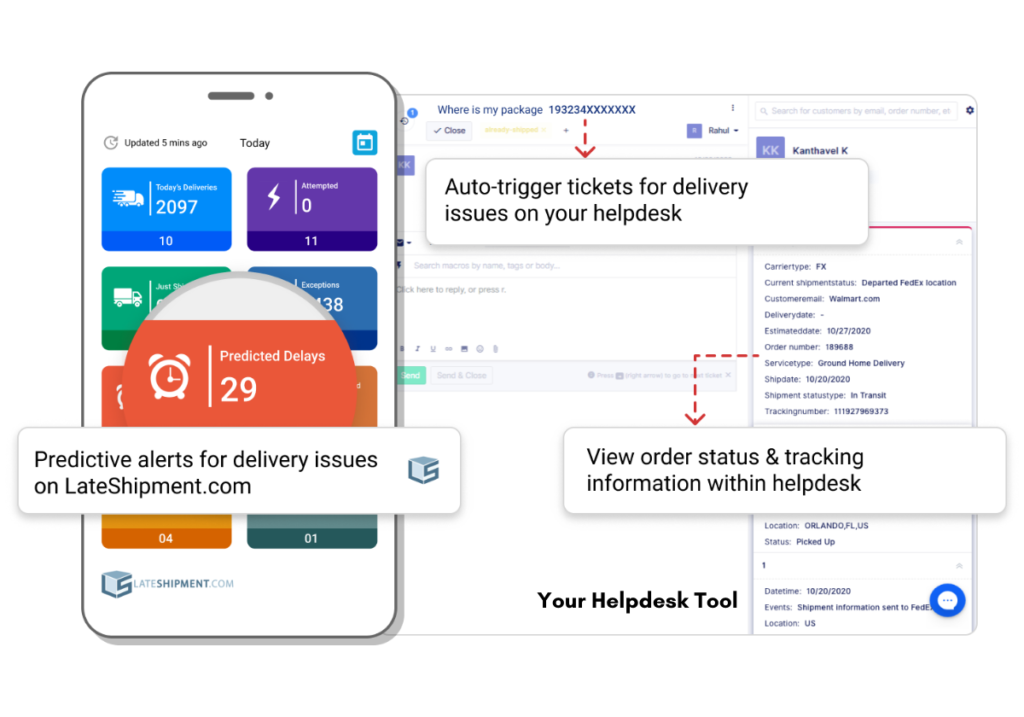 Tracking your customers' parcels in real-time gives you complete visibility on your shipments in transit but foresight as well for shipments that are likely to face delays. 
Once you get control over your in-transit shipments facing issues, you can step in before it impacts your customer and proactively resolve them. In cases of uncommon issues such as weather delays and roadblocks, a simple preemptive acknowledgment can work in your favor as equal as resolving issues.
2. Engage with customers and offer personalized support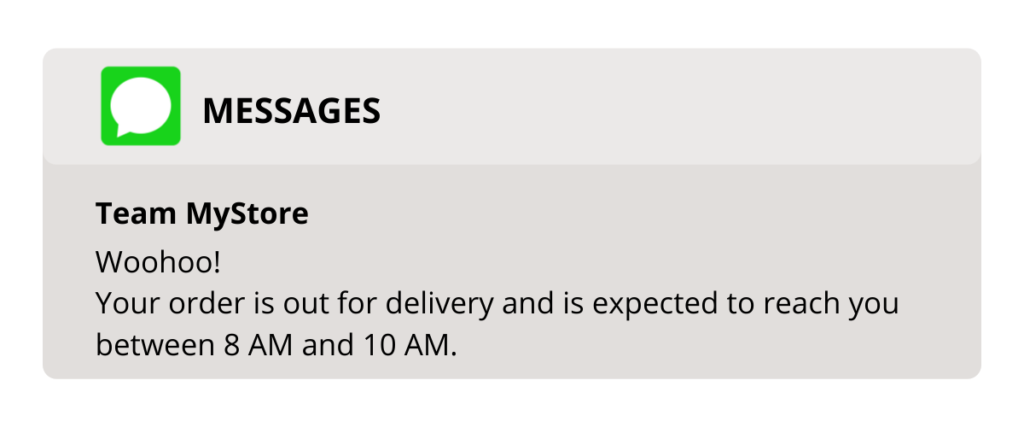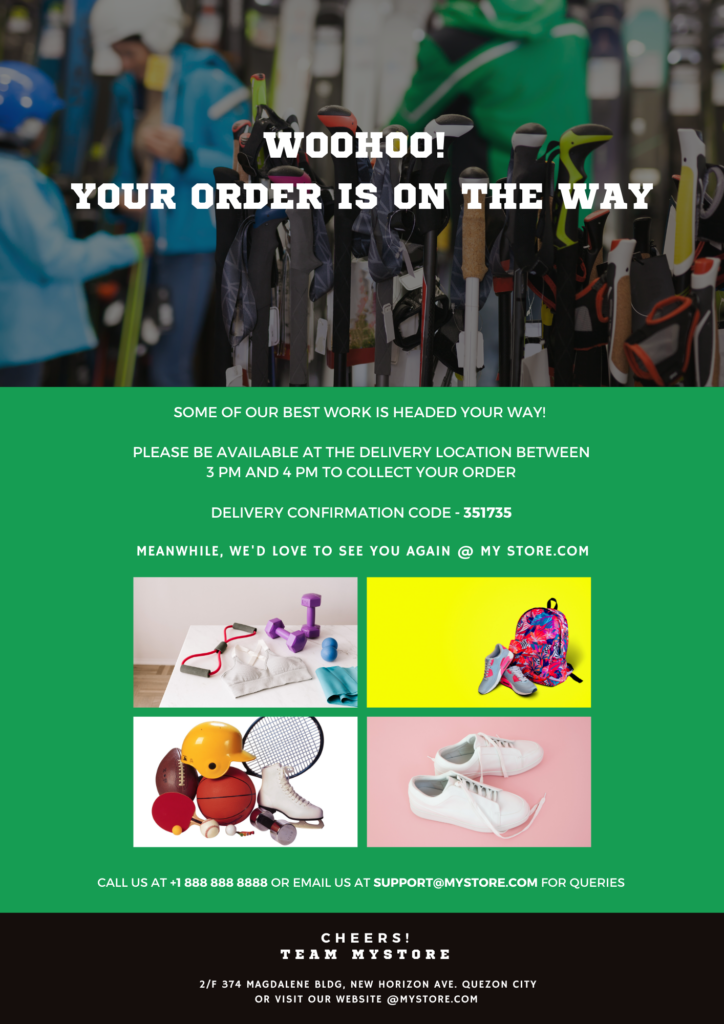 Customers are often anxious regarding the status of orders during the last mile. So, constantly stay in touch with your customers by keeping them in the loop of their orders. 
Integrate your existing email market tools with your delivery management system and send 'out for delivery' notifications in the last mile. This way, the customers can stay at the location to collect the delivery or request a change to avoid last-minute delivery exceptions.
That's not all! Here are some BONUS TIPS that can enhance your last mile delivery strategy.
91% of shoppers won't shop again after a complicated return experience. Therefore, look forward to making your returns as seamless as shopping. 
Make returns self-service

Manage returns

support-free via automation

Offer live returns tracking and status updates, etc
All of this can help you skyrocket customer retention rate by up to 45%.  
4. Claim refunds for carrier errors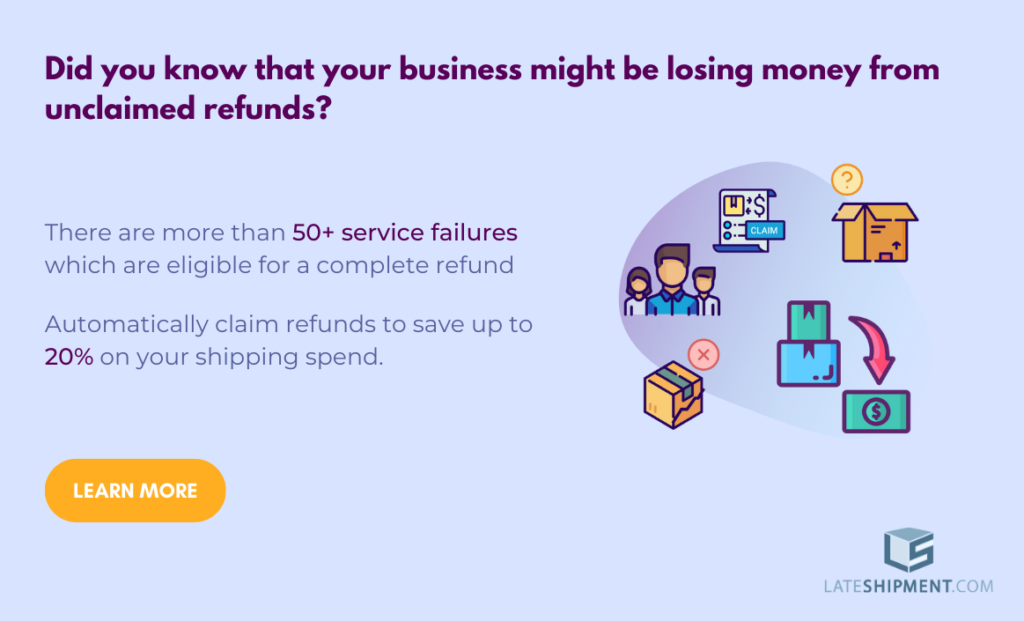 Why bear the blame and shell out dollars for failures and billing errors by carriers? 
Easily recover refunds from shipping carriers via an audit system that identifies 50+ carrier failures including late deliveries and lost packages thus, helping you save up to 20% on shipping costs.
Also, regularly claiming shipping refunds can in turn enable your shipping carriers to perform better.
Implementing all these last mile best practices by yourself can be difficult. To make it easier, you can make use of a post-purchase solution such as LateShipment.com that does all the heavy lifting on your behalf.
LateShipment.com is specifically built for ecommerce retailers such as yourself to deliver phenomenal post-purchase CX and measurable results, all while effortlessly recovering refund claims from your shipping carriers.
Interested? We at LateShipment.com can't wait to help you grow your fanbase, savings, and business.  
The post What Does "Out for Delivery" Really Mean? appeared first on Lateshipment.com Blog.