I am now an Amazon Live Host! Here's How To Shop My Faves
Y'all, one of my biggest career goals has finally happened. After years of working to get involved in the creator program with Amazon, I've been accepted to have an influencer storefront AND also am now an Amazon live host!
For those of you who have been following me for some time, you may remember that I was doing Livestream shopping at Yahoo while I was working there. I absolutely enjoyed curating my top selections in the beauty space, oftentimes finding things on Sephora, Nordstrom, and Amazon for beauty essentials. However, I did feel pigeon-holed since I could only talk about beauty. The reality is I wanted to talk about other things like fashion and general lifestyle products. Well, now we're here!
This is also one of those moments that I feel so ultimately blessed. I haven't had the easiest time as a creator, honestly by no fault of anyone. The truth is being a content creator isn't easy, especially when you're also working a 9-5. However I'm optimistic that the hardest days are behind me — trust me, I've put a lot of blood, sweat and tears into this. I'm just happy that I get to now bring you all along the journey with me.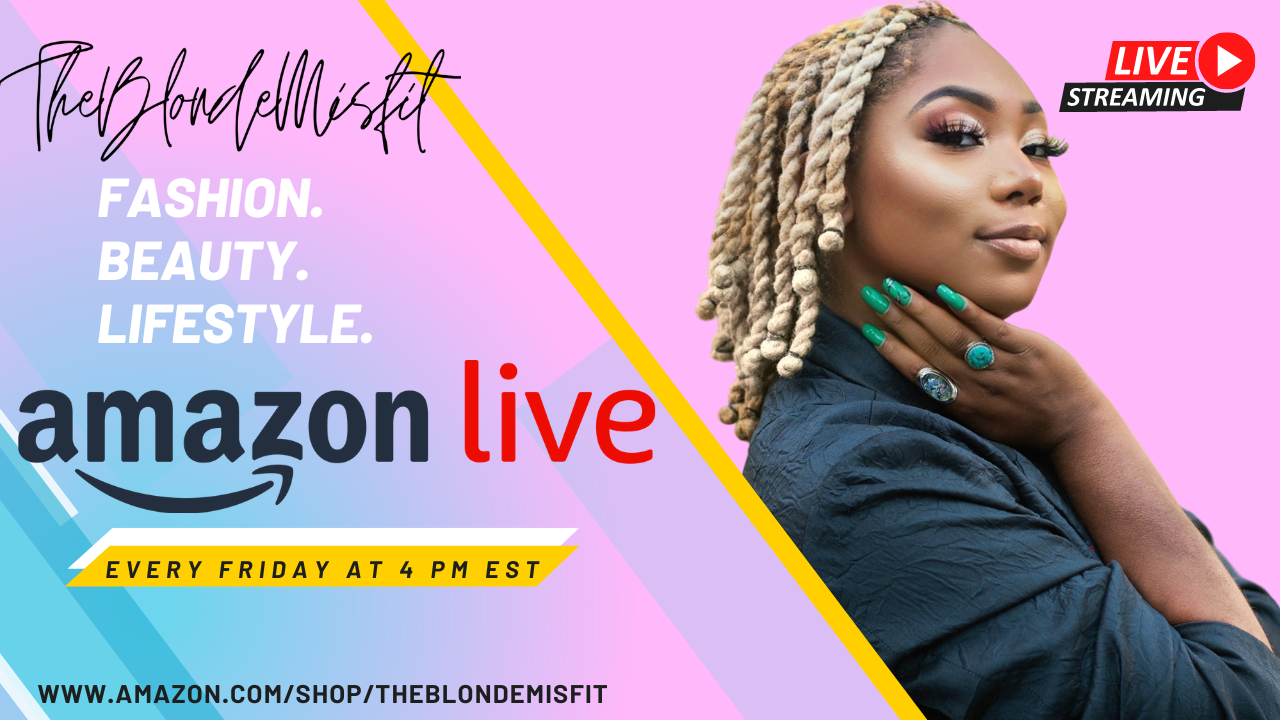 Every week, I'll be going live on Amazon to share products I'm loving and that you should shop. And while I do make a commission if you purchase through my Amazon storefront or during the Live, I want to assure you all that I only preach and share products that I 100% support and stand behind. The reality is a lot of the products I share are products that I buy with my own dollars and coins. I can't preach about a product by a brand when I genuinely don't know anything about it, and I also need y'all to love the products as much as me!
So, how can you support me? Well, first check out my storefront which I will try to update every two weeks with new products and items I love. Secondly, tune in on Fridays for my Amazon Live show! If you can't watch the Livestream in real-time, there will be playback on my storefront so you don't have to miss an episode.
Anywho, I'm off to prepare for my next episode and hope you'll swing by! At the bare minimum, shop the storefront and stock up on all your favorite Amazon goodies! Can't wait!